High-function cosmetics squeezed and crushed at use?
Differentiate your product with a new usability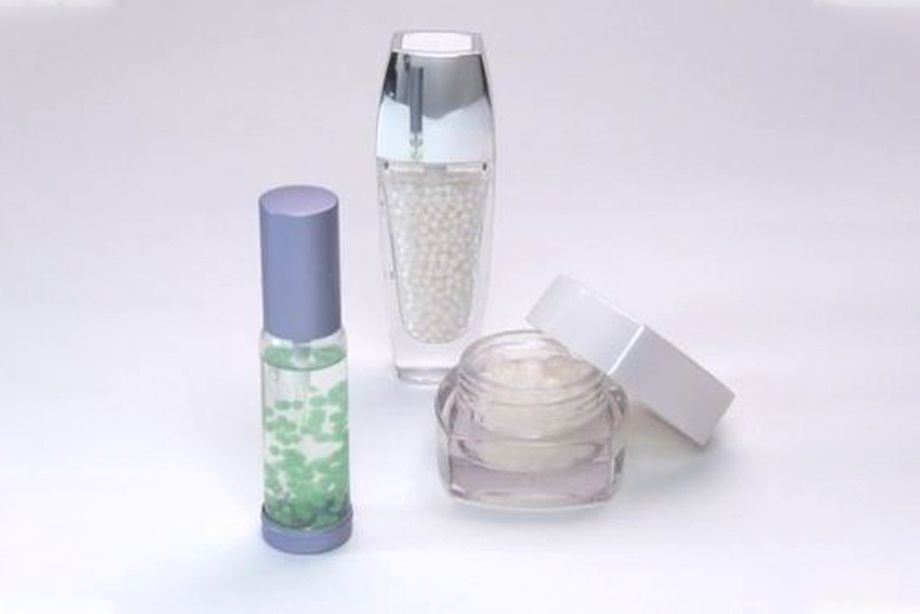 Oil-based ingredients such as fragrances and skincare ingredients can be combined into water-based liquids and filled into small capsules, eliminating the need for surfactant. The novel usage of "squeezing" to release contents is a highlight, adding additional values to products, such as creating a high-functioning image and preventing precipitation / turbidity to maintain the appearance of gel.
Other than cosmetics, seamless capsules can add values to a variety of products such as air fresheners, beverages and tobacco flavors.